immediate effects – Trainer
Göran Askeljung

Prof. (op) Göran Askeljung is also the author of BrainRead – Effective Speed Reading and Director and Senior Trainer at immediate effects. Since 2015 Göran is also a Certified Facilitator und Associate of Consensus in NY, MD of Consensus Austria and Germany and Business Consultant at askeljung.com. Göran is Professor of Practise and Head of the Institute for Sales and Negotiations at the  Georgian School of Management (GSOM). He is a member of the Board of Directors for the Swedish Chamber of Commerce in Austria.
Göran is a consultant for The Forum Corporation (UK), eBda (Fr) und Napier Training Associates (UK) and is a Certified Solution Selling® Professional from the SPI University in USA. Göran is also a certified Microsoft Solutions Sales Expert (MSSE) and is an associate lecturer at the Economical University of Vienna, the University of Vienna and the University of Graz in Austria.
Having lived in Austria since 1990, Göran has held positions as MD for Microsoft Networks (MSN) in Austria, Framfab and Icon Medialab, as well as various Management positions at Ericsson, T-Systems and Konica Minolta.
As a Sales- and Productivity expert, Göran is passionate about developing sustainable efficiency through interactive and well-designed learning experiences. His compassion about his expertise comes from experience as a business owner and through many years in Management. Since 2003 he has built his own L&D business in Austria, designed and developed L&D programs and facilitated for many thousands of people. Göran is married and has two children.
Social Media Links: Oxford Encyclopedia | LinkedIn | XING
Lisa Karlhuber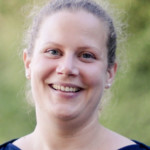 Lisa Karlhuber, MSc, is a certified BrainRead® trainer and passionate reader – professionally and privately. As a natural scientist with great enthusiasm for discovering new things, she not only decided to acquire additional economic knowledge, but also spent several years in Asia, where she worked in tourism and training, amongst other things. Other professional activities with managerial responsibility include project management and adult education – here she can draw on over 15 years of experience.
Born in Upper Austria, she is the founder of DIVERSILOG, a company that offers seminars in the field of intercultural competence. She is fluent in English, trying her best in Korean and Japanese, and is currently improving her French. In addition to a good eye for detail and a proper dose of humor, a productive group atmosphere and the success of the participants are her top priorities.