How to implement a positive digital culture and ensure staff is prepared for Office 365 collaboration.
New Collaboration opportunities in Office365 are not always self-evident. The ROI of a digital strategy investments depends heavily on the employee utilization of the platform. How can we positively influence the development of a creative and collaborative Digital Culture?
Office365, the new collaboration platform from Microsoft, offers many new opportunities and possibilities for how to work together more efficiently. This is what collaboration means. Humans have always performed better by working together to reach new heights. For the last 30 years – or since the information revolution began – we have struggled with E-Mails and tried in many other ways to make collaboration for knowledge workers easier, with mixed results.
In many cases collaboration is effective, but the digitalization of our work environment now brings forth new challenges. Especially since work today is freer from Where and When we perform it.
Office365 comprises many Apps we already know; Outlook, Word, Excel, PowerPoint and more. These Apps now work together seamlessly, over different devices such as Smartphones and Tablets, independent on where you are. Documents and results are usually saved online depending on the App and Platform setting, so you can access it anytime, anywhere.
Challenges to overcome
Many Enterprises has recently launched their Office365 Plattforms and will continue to develop and upgrade it with further Apps, often superseding older Apps such as Lotus Notes and many other data repositories. Outlook is quite different from Lotus Notes and people had to learn and understand how to use it properly. This learning curve will continue; new Apps such as OneDrive, Skype4Business, Office Groups and more, will be challenging for people to learn and make proper use of.
This will take time but more importantly, it will change How people do their work. This is an important issue; How work is done is also based on culture. People in different parts of the world, has quite different views on work, as I am sure you know by experience. This means that we will over time, also develop a Digital Culture for How work is done, which ought to be a positive creative one.
A positive Digital Culture does not just happen by itself
The main issue for people embracing collaboration is the question "What is it for?" Understanding how an App functions technically and knowing how to use it properly for effective collaboration is two quite different things though. Certainly, a good understanding of an App an its features is important, but knowledge of how my team (my unit or my company) will agree over what to use it for, is paramount to building a positive creative Digital Culture.
From "Me" to "We"
What most Enterprises focus on at the implementation of collaborative platforms such as Office365, is a digital strategy. With the goal of enhancing productiveness in mind, Apps and Content is first published on the platform. However, the Return on investment is also contingent on the proper usage. This is where organizations often fall short; investing in staff readiness for building a positive Digital Culture of "We" and not just "Me".
"Me" means personal productivity and is often underestimated and neglected. A technical training on Outlook is sometimes provided, but how to make efficient use of the App for your own personal productivity is not offered; for instance, learning how to use ToDo's in the proper way, can raise productivity by 1 hour a day!
"We" is where creativity meets structure for effective collaboration. This is often only superfluous covered by application training focused on the How but not the Why. More than learning about features and functions of the App is seldom provided.
Technostress from too many digital distractions
The result is that people often suffers from "technostress", an overload of possibilities with no real alignment or agreement on how to do something properly. Thus, people often feel discouraged and as a result, there are no positive effects on the development of a digital culture in the organisation and the ROI of the implementation of a digital strategy suffers.
Even Microsoft warns of the negative impact of too many digital distractions and technostress that ensues. New technologies make people less productive because they get caught up in it rather than using it effectively.
Today employees work in twice as many teams as they did 5 years ago. Only 11% feel very productive and as much as 25% of the working time is lost on figuring out what to do how, recent studies suggest1. This means that it becomes increasingly difficult to see "where my work is". At least until recently, we only had to deal with E-Mails and papers; now we need to look at many more screens to see what work we have ahead of us.
How to develop a positive digital culture and understanding for Office365
To ensure a positive digital culture evolves, we need to work backwards from the platform to the culture, addressing also strategy and scenarios. If we develop shared work scenarios focusing on the impact, not the platform or the apps, then each employee can develop a collaboration framework for himself and his team, that takes the necessary Apps and contents into regard. Thus, employee ownership takes hold, new opportunities emerges for effective collaboration and communication which achieves an immediate positive impact for the organisation. "Where is my work" becomes clearer and Technostress is replaced by better productivity.
We will shortly provide training for both "Me" and "We" productivity:
"Me": ProWork® for Outlook, for personal productivity.
"We": ProWork® for Office365 for Collaboration
ProWork® for Outlook
The "Me" training "ProWork® for Outlook", makes sure you see what work is so you can make qualified decisions on your priorities and manage your time better. Concept as "Inbox Zero" (no emails left!) and easy quick Task Management are important tenants of this training. This is very important because a good "Me" self-management enables for a great "We" collaboration success. For this training everybody is welcome to attend.
ProWork® Office365 Collaboration training
The "We" training "ProWork® for Office 365 for Collaboration" focuses not so much on technical understanding of the Apps but rather how to make use of the Platform in the best way. What Apps and Content do I need for which purpose? How is effectiveness in collaborating achieved? What goes where? These are all question we will answer together by looking at best practises and analysing our own processes and map them to a Collaboration Framework we can use to instigate change. Especially "Team leaders" and "Change Ambassadors", Key Users and Power Users are welcome to attend.
Contact us:
Send us an E-Mail today to get your quote for a training. Workshops are available in English and German, world-wide. Write to office@immediate-effects.com
*Sources: http://www.bbc.com/news/technology-42945863?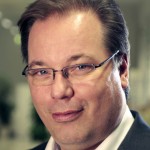 Prof. (op) Göran Askeljung is also the author of BrainRead – Effective Speed Reading and Director and Senior Trainer at immediate effects. Since 2015 Göran is also a Certified Facilitator und Associate of Consensus in NY, MD of Consensus Austria and Germany and Business Consultant at askeljung.com. Göran is Professor of Practise and Head of the Institute for Sales and Negotiations at the Georgian School of Management (GSOM). He is a member of the Board of Directors for the Swedish Chamber of Commerce in Austria. Göran is a consultant for The Forum Corporation (UK), eBda (Fr) und Napier Training Associates (UK) and is a Certified Solution Selling® Professional from the SPI University in USA. Göran is also a certified Microsoft Solutions Sales Expert (MSSE) and is an associate lecturer at the Economical University of Vienna, the University of Vienna and the University of Graz in Austria. Having lived in Austria since 1990, Göran has held positions as MD for Microsoft Networks (MSN) in Austria, Framfab and Icon Medialab, as well as various Management positions at Ericsson, T-Systems and Konica Minolta. As a Sales- and Productivity expert, Göran is passionate about developing sustainable efficiency through interactive and well-designed learning experiences. His compassion about his expertise comes from experience as a business owner and through many years in Management. Since 2003 he has built his own L&D business in Austria, designed and developed L&D programs and facilitated for many thousands of people. Göran is married and has two children. Social Media Links: Oxford Encyclopedia | LinkedIn | XING