Today brought the news that Google has officially objected to one of the best words that has ever graced this planet: ogooglebar, which translates — if such a glorious word must be subjugated to the indignities of translation — to "ungoogleable."
That the wondrous word is Swedish is unsurprising. Many of the world's most delightful expressions, it seems — among them smörgåsbord, sliddersladder ("gossip"), and kackerlacka ("cockroach") — are, indeed, Swedish in origin. The North Germanic language has not only given us the pragmatic pronoun "hen"; it has also offered up highly useful expressions for people and circumstances like "ugly parkers," "attitude incontinence," and "tree murder." Some of these offerings even have umlauts.
Swedish, adding to all the awesomeness, has proven especially adept at coining new words for the new circumstances occasioned by new technologies. Below, some of the best Swedologisms I could find, via the Swedish news site The Local. We should, obviously, incorporate them into English as soon as possible.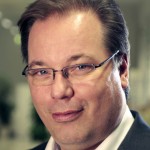 Prof. (op) Göran Askeljung is also the author of BrainRead – Effective Speed Reading and Director and Senior Trainer at immediate effects. Since 2015 Göran is also a Certified Facilitator und Associate of Consensus in NY, MD of Consensus Austria and Germany and Business Consultant at askeljung.com. Göran is Professor of Practise and Head of the Institute for Sales and Negotiations at the Georgian School of Management (GSOM). He is a member of the Board of Directors for the Swedish Chamber of Commerce in Austria. Göran is a consultant for The Forum Corporation (UK), eBda (Fr) und Napier Training Associates (UK) and is a Certified Solution Selling® Professional from the SPI University in USA. Göran is also a certified Microsoft Solutions Sales Expert (MSSE) and is an associate lecturer at the Economical University of Vienna, the University of Vienna and the University of Graz in Austria. Having lived in Austria since 1990, Göran has held positions as MD for Microsoft Networks (MSN) in Austria, Framfab and Icon Medialab, as well as various Management positions at Ericsson, T-Systems and Konica Minolta. As a Sales- and Productivity expert, Göran is passionate about developing sustainable efficiency through interactive and well-designed learning experiences. His compassion about his expertise comes from experience as a business owner and through many years in Management. Since 2003 he has built his own L&D business in Austria, designed and developed L&D programs and facilitated for many thousands of people. Göran is married and has two children. Social Media Links: Oxford Encyclopedia | LinkedIn | XING