How I Do my Weekly Review
A good weekly review is important for me to stay productive and in control of my life. It allows me to evaluate my recent actions and plan out the following week. The weekly review also gives me a chance to catch up with everything and help me to make sure that I haven't forgotten anything and all my tasks and projects are updated.
I've been a ProWork® user for many years now, but I never set realistic expectation on my weekly review, and to be honest, I didn't consistently do it. Over the past few months that perspective has changed and I have created a set routine and dedication to the weekly routine. It has completely transformed my productivity and focus.
Let me tell you about what my weekly review looks like. And show you why it's so important to be intentional and dedicated to the weekly review.
Friday Afternoon
My weekly review is every Friday, without fail. Sometimes I even choose to stay longer in the office just to be able to do it. I do not want to enter the weekend with commitments buzzing around in my head (bugs!). That would keep me from having quality time with my family and friends over the weekend (bad). I've been able to do this for a few months now and I schedule my entire week around it. I never schedule meetings or appointments Friday afternoon, apart from delivering training, facilitating courses or doing coaching – it's my review time!
Cleanup
Before I sit down and do the review, I clean up my desk and office. So I clean up loose paperwork and put whatever else is not where it's supposed to be in its place.
Catching Up
I use Outlook™ as my task app. I've scheduled a weekly task called "Weekly Review" and inside of it I have the following sub-tasks listed:
pull out all loose papers, receipts, posts-its, etc…
clear off desk
empty paper inbox
empty email inbox
empty downloads folder
empty voicemail
sync iPhone & iPad camera uploads
empty Dropbox "Camera Uploads" folder
check all iPhone apps for task related information, create tasks in Outlook
check for bills (credit Cards, etc…)
review previous & upcoming events (adjust were necessary)
review completed items in Outlook (from the past week)
go through the collection triggers (brain dump)
review .Projects (and define outcomes)
review next actions in all @Categories (are they accurate? can all of it be done this coming week?)
review @Waiting For (is it still worth waiting for? is there a next action?)
review @Someday/Maybe (could I do it this week? or ever?)
review *Objectives/Themes/Key-Accounts in Outlook (what have I done to get closer to those goals?)
This is useful because I don't have to remember what to do in my weekly review, and I don't have to go looking for it when it comes time to start reviewing. It's also a great reminder in case my morning is busy (because Outlook is almost always open on my computer).
The list is pretty straight forward, and many of the items only take a few seconds to do. It's meant to be thorough so that I don't have to think during this process. I just go through and check of each item. If something doesn't make sense to me or I skip the task more than one week, I make revision for the future weekly review.
If you noticed, most of the tasks have to do with emptying. That's because during the week I don't want to have to deal with this stuff. But every week I want a fresh start. Plus, nothing can fall through the cracks if I check these places every week.
Brain Dump
Part of my weekly review involves a brain dump. I go through the following list of collection triggers I have in my recurring weekly review task and try to think of anything that's on my mind.
Open .Projects (websites, part-time, other)
Upcoming events (church, work, family)
Communication (calls, emails)
Errands (groceries, recycling, Walmart, car)
Romance Ideas (gift, date, gesture, trip)
Home (fixing, sort, purchase)
Tech (software, hardware, updates)
Health (hair, medicine, doctor, dentist)
Hobbies (art, music, reading)
Media (movies, books, podcasts)
Church (youth, discipleship, home-group)
Community (teaching, volunteering)
Someday (art, products, trip, event)
I'm not totally happy with these triggers at this point. So I may try to reevaluate how to phrase these tricks. Overall I do my best to write something down the minute I think of it, but in the weekly review there are always a few things that comes up! Sometimes it's the weirdest things, like that restaurant I want to go eat at, that hobby I've been neglecting, or the invoice that I need to follow up on. I'm sure the brain dump can happen more than once a week, but it's been the right amount of time for my brain to handle.
Reflecting
I ask myself the following questions to make sure that I'm actually focusing on what's most important and aligning my tasks with my values. This is "higher thinking" which often is connected with my *Objectives/Themes/Key-Accounts and I've found it to be the missing link for me from being busy vs. being productive.
what went well?
what could be adjusted?
what to stop doing?
what to start doing?
what to continue doing?
Weekly preview
As I've finished these three steps, I do a weekly preview. The weekly preview is where I look at my calendar for the next week and all my tasks in my system, across all levels and @Categories. First I open my Calendar to see how much time I have available in between commitments I have scheduled. This is important because it gives me a feeling for how my coming week looks like. Is it a steam train running on full throttle or a mellow slow week with less dates?
After that I open up all tasks at all levels, starting with *Objectives/Themes/Key-Accounts, .Projects and all @Categories. Since I use rules in Outlook to color my tasks green for due today and blue for due within the next 7 days, it is easy to see what tasks will be red and overdue within a week if I do nothing!
Now I can plan my coming week by scheduling blocks of time for certain Projects I need to focus on, certain types of tasks I need to finish on time or any planning or work I need to do related to my Objectives/Themes/Key-Accounts. This is pure Time-Management and very important for me as it helps me to stay focused. It also means that I am consciously allowing other tasks to slip past the due date, because I now realize they won't kill me!
Having done the Weekly Preview means I can now enter my week end in a blissful state of Mind Like Water, pure serenity and focus on family and friends – not work!
That's my weekly review! It adapts and changes over time, but the principles remain the same. Schedule a consistent time, catch up, brain dump, reflect, weekly preview. I've found it invaluable and I hope looking into my weekly review will shape your weekly review or get you started on actually making it happen!
What secrets do you have for the weekly review? Tell me in the comments!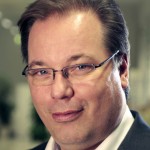 Prof. (op) Göran Askeljung is also the author of BrainRead – Effective Speed Reading and Director and Senior Trainer at immediate effects. Since 2015 Göran is also a Certified Facilitator und Associate of Consensus in NY, MD of Consensus Austria and Germany and Business Consultant at askeljung.com. Göran is Professor of Practise and Head of the Institute for Sales and Negotiations at the Georgian School of Management (GSOM). He is a member of the Board of Directors for the Swedish Chamber of Commerce in Austria. Göran is a consultant for The Forum Corporation (UK), eBda (Fr) und Napier Training Associates (UK) and is a Certified Solution Selling® Professional from the SPI University in USA. Göran is also a certified Microsoft Solutions Sales Expert (MSSE) and is an associate lecturer at the Economical University of Vienna, the University of Vienna and the University of Graz in Austria. Having lived in Austria since 1990, Göran has held positions as MD for Microsoft Networks (MSN) in Austria, Framfab and Icon Medialab, as well as various Management positions at Ericsson, T-Systems and Konica Minolta. As a Sales- and Productivity expert, Göran is passionate about developing sustainable efficiency through interactive and well-designed learning experiences. His compassion about his expertise comes from experience as a business owner and through many years in Management. Since 2003 he has built his own L&D business in Austria, designed and developed L&D programs and facilitated for many thousands of people. Göran is married and has two children. Social Media Links: Oxford Encyclopedia | LinkedIn | XING