In a recent study, the Association for Better Reading concludes that office workers are reading on average for 4,7 hours a day.
That might seem as a high figure, but when you think about it, it makes sense. Reading is something we do almost constantly, next to other things. When you write, you also read. When you watch YouTube, you also read a lot in between clips. That makes it very plausible number I think.
But what if you could save an hour a day by reading less or by reading smarter? Reading is not just looking at letters and words. Reading is about grasping the meaning, of a combination of words conveying a thought.
"The green…" doesn't really mean anything, or? Maybe it means the Green as in a Park? Not until you have seen "The green apple", does it make sense. That's what I define as a chunk: the least number of words necessary to convey meaning.
I grew up in Sweden where television is never synchronized. We hear the original language being spoken and early on learn how to read subtitles. And the motivation is high for doing so! Who would like only to read subtitles and not have time to see what's going on in the picture? So you learn to cope and you learn to read faster than you speak in your minds voice; you learn to chunk!
Chunking also means you circumvent the problem of your short term memory. Reading slowly often means you have often forgotten the beginning before your reach the end of the paragraph! Especially long sentences, complex topics and long paragraphs lends to this effect.
Chunking means you can speed up the process of uncertainty reduction. By looking at chunks, instead of word-by-word, you will be able to double or even triple your reading speed with almost no effort. Your comprehension will also go up, because you overcome the shortcomings of your short term memory and are able to stay focused on the text for longer periods of time.
How do you get there? I have devised a method I call BrainRead®. With certain eye-training and reading-exercises, you will be forced to chunk texts, much like Swedes are doing when reading subtitles. The effects are astounding. Testing the method on well over 1000 participants in class-room styled trainings over the last few years, everyone was able to enhance their reading speed and gain higher comprehension. On average the reading rate more than doubled and the comprehension rate went up by 25%.
If you want to know more, I will soon be able to offer these tools outside of the classroom. Keep an eye on this space and on www.brainread.com where more information will be published in the coming weeks.
And for the conclusion, chunking does not affect your eye-sight!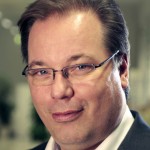 Prof. (op) Göran Askeljung is also the author of BrainRead – Effective Speed Reading and Director and Senior Trainer at immediate effects. Since 2015 Göran is also a Certified Facilitator und Associate of Consensus in NY, MD of Consensus Austria and Germany and Business Consultant at askeljung.com. Göran is Professor of Practise and Head of the Institute for Sales and Negotiations at the Georgian School of Management (GSOM). He is a member of the Board of Directors for the Swedish Chamber of Commerce in Austria. Göran is a consultant for The Forum Corporation (UK), eBda (Fr) und Napier Training Associates (UK) and is a Certified Solution Selling® Professional from the SPI University in USA. Göran is also a certified Microsoft Solutions Sales Expert (MSSE) and is an associate lecturer at the Economical University of Vienna, the University of Vienna and the University of Graz in Austria. Having lived in Austria since 1990, Göran has held positions as MD for Microsoft Networks (MSN) in Austria, Framfab and Icon Medialab, as well as various Management positions at Ericsson, T-Systems and Konica Minolta. As a Sales- and Productivity expert, Göran is passionate about developing sustainable efficiency through interactive and well-designed learning experiences. His compassion about his expertise comes from experience as a business owner and through many years in Management. Since 2003 he has built his own L&D business in Austria, designed and developed L&D programs and facilitated for many thousands of people. Göran is married and has two children. Social Media Links: Oxford Encyclopedia | LinkedIn | XING