The other day, I had a group of IT savvy people in the room talking about ProWork. We did a follow-up on a training I did with them a month earlier. I was amazed by the level of thought and commitment they had put in over the month to get started with ProWork and build a system for themselves around it. Most amazing though was the inconsistency of choice how the system would look like!
Let me elaborate: All of them used Lotus Notes as their email and calendar management system by default. However, only half of the group had chosen to build their ProWork system in Notes. The other half picked either Web2.0 apps or paper based system.
Also within the Notes fraction, some people opted to work with next actions within tasks and the other half used annotations to the original email and saved these in subfolder named after categories in the email inbox for later processing.
Quite interesting. Here we have a group of 20 tech-savvy people, not being able to find a consistent method for implementing ProWork, or?
No. Let's break it down. What is the "End Game" using ProWork?
1) Get everything out of your head
2) Make all your next actions visible in one place
Dependent on whom you are and how you work, you will come to understand, especially when you train and coach so many people as I do, that ProWork is a method, not any ONE special App or system of sorts. The "end game" is always the same, but the implementations' will vary a lot between individuals.
Some people in the group needed sync and could only achieve this by using Notes Tasks as their list manager to make all next actions available on their Smart Phones.
Some people worked stationary (task workers) and only used a PC at their desk, most of the time. For them the original email is more important than breaking down projects into tasks and next action steps, hence the simple solution to build @category subfolders in the in-box and just annotate the email in the subject line with a due date, to make sort by date possible.
Some people worked in up to 4 different systems on a daily basis, such as Notes, CRM, Lead Management and BI Systems, each with its own set of defined tasks and projects. No one system was sufficient for collecting tasks in; hence either a web2.0 App or paper based system to make it all available in one place.
Some people found themselves in different combinations of the above, and could not sync to their Smart Phones but needed availability on the move, so paper based was at the end the only choice.
What I learned from the group, and themselves amongst each other, was to stay focused on the "end game" and find the best mix of tools for you to reach that objective with a minimum of effort.
Even if this way an IT company, we clearly experienced the limits of collaboration and interconnectivity between various systems making a holistic approach to ProWork almost impossible. Sometimes paper is the only way to go and even though there's a plethora of various approaches to ProWork out there, within the Enterprise, it is still in issue of IT working against us, not for us!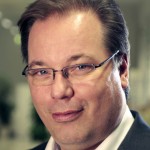 Prof. (op) Göran Askeljung is also the author of BrainRead – Effective Speed Reading and Director and Senior Trainer at immediate effects. Since 2015 Göran is also a Certified Facilitator und Associate of Consensus in NY, MD of Consensus Austria and Germany and Business Consultant at askeljung.com. Göran is Professor of Practise and Head of the Institute for Sales and Negotiations at the Georgian School of Management (GSOM). He is a member of the Board of Directors for the Swedish Chamber of Commerce in Austria. Göran is a consultant for The Forum Corporation (UK), eBda (Fr) und Napier Training Associates (UK) and is a Certified Solution Selling® Professional from the SPI University in USA. Göran is also a certified Microsoft Solutions Sales Expert (MSSE) and is an associate lecturer at the Economical University of Vienna, the University of Vienna and the University of Graz in Austria. Having lived in Austria since 1990, Göran has held positions as MD for Microsoft Networks (MSN) in Austria, Framfab and Icon Medialab, as well as various Management positions at Ericsson, T-Systems and Konica Minolta. As a Sales- and Productivity expert, Göran is passionate about developing sustainable efficiency through interactive and well-designed learning experiences. His compassion about his expertise comes from experience as a business owner and through many years in Management. Since 2003 he has built his own L&D business in Austria, designed and developed L&D programs and facilitated for many thousands of people. Göran is married and has two children. Social Media Links: Oxford Encyclopedia | LinkedIn | XING