Isn't it annoying? You just can't go faster even if it is so exciting, like you're reading the latest Dan Brown yarn or something and just want to know what's on the next page the whole time.
Well, welcome to the effects of having learned how to read in school at a young age. In those early years, you learned how to read, but you were never taught later in life how to enhance these skills and to read with efficiency – to differentiate between texts depending on purpose – what do I need to know from this text that I don't already know?
Most people read all texts in the same way. We have only learned to read at a certain set speed and with the same level of retention, usually not more than 55%. This is the results of many workshops, which the BrainRead® Speedreading System has delivered in many countries and languages over the last 20 years. Language and education doesn't make for much difference. The results have been the same. We tend to read with about the same speed we speak – with not more than 200-220 Words per Minute.
This means that most of us are actually not in the position to:
1. work effectively, as we experience an ever increasing need for sifting through information
2. take qualified decisions, as we haven't grasped all the details and invariably make some bad decisions based on misunderstanding
3. save time and resources, as we get lost in the flood of information and miss out on some important stuff
The PISA study that is an ongoing research into reading proficiency has already proven that most countries have not sufficiently invested in developing proficient levels of reading abilities. This means, that most people enter their professional life with a huge disadvantage. I can't even fathom the amount of money businesses loose due to inefficiency at the workplace resulting from this. In the office, we tend to read for at least 4-5 hours a day. With a better reading ability, we can save half-, to one hour a day here, which BrainRead® has proven in their speed-reading program.
That would mean 110-220 hours of time per year for each employee on average, available to reinvest in sales calls, customer visits, production…you name it. It might adhere to 10% more sales, or 10% higher output – anyway the ramifications for your organization would be huge!
The BrainRead program is available in many countries, as immediate effects Ltd. has licensees offering courses. The company has many years of experience delivering the BrainRead program to international companies. Please contact us to discuss your needs and the details of a pilot training for your organization.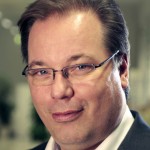 Prof. (op) Göran Askeljung is also the author of BrainRead – Effective Speed Reading and Director and Senior Trainer at immediate effects. Since 2015 Göran is also a Certified Facilitator und Associate of Consensus in NY, MD of Consensus Austria and Germany and Business Consultant at askeljung.com. Göran is Professor of Practise and Head of the Institute for Sales and Negotiations at the Georgian School of Management (GSOM). He is a member of the Board of Directors for the Swedish Chamber of Commerce in Austria. Göran is a consultant for The Forum Corporation (UK), eBda (Fr) und Napier Training Associates (UK) and is a Certified Solution Selling® Professional from the SPI University in USA. Göran is also a certified Microsoft Solutions Sales Expert (MSSE) and is an associate lecturer at the Economical University of Vienna, the University of Vienna and the University of Graz in Austria. Having lived in Austria since 1990, Göran has held positions as MD for Microsoft Networks (MSN) in Austria, Framfab and Icon Medialab, as well as various Management positions at Ericsson, T-Systems and Konica Minolta. As a Sales- and Productivity expert, Göran is passionate about developing sustainable efficiency through interactive and well-designed learning experiences. His compassion about his expertise comes from experience as a business owner and through many years in Management. Since 2003 he has built his own L&D business in Austria, designed and developed L&D programs and facilitated for many thousands of people. Göran is married and has two children. Social Media Links: Oxford Encyclopedia | LinkedIn | XING